10 Reasons to be a Global Warrior
1. Bring classroom subjects, people and places to life through travel
2. Promote our shared humanity through meaningful reflection and sustainable service
3. Strengthen voice and empower you to affect change both at home and abroad
4. Develop new perspectives that will give students an edge on their college applications (and in the college lecture hall)
5. Become international minded in order to create a better and more peaceful world
6. Strengthen IB Learner Profile attributes -reflective, risk-taker, open-minded, caring
7. Develop your global citizenship through action and service
8. Collaborate and build lasting relationships with other travelers around the world
9. Earn high school credit
10. Earn community service hours


---
Summer 2019-

Leadership Academy and South Africa Tour

Interest Meeting is scheduled for October 18, 2018- 6pm- Media Center

In partnership with Global Youth Ambassadors Program, this leadership academy and tour of South Africa will support a pertinent component of IB, international mindedness, which plays a critical role to becoming more culturally aware. Students who participate will grow their social skills, make connections to their studies, and take part in an experience that will set them apart when applying to college and in their future careers.

Spaces will be filled on a first come first served basis. Please visit

www.gyapatlanta.org

to complete the application and other requirements before October 31, 2018.

​
Spring Break 2018-
Exploring Culture, Art and Service in Peru

​


Powered by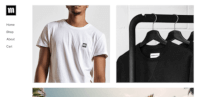 Create your own unique website with customizable templates.